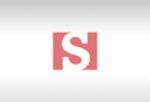 Stolt-Nielsen Limited
Stolt-Nielsen Limited is a leading global provider of integrated transportation, storage and distribution solutions for chemicals and other bulk-liquid products, delivered through its three largest operating units: Stolt Tankers, Stolthaven Terminals and Stolt Tank Containers.
Founded in 1959, the businesses of Stolt-Nielsen Limited are recognised for their sustained focus on innovation, quality, safety and service.
SNL employs 6,000 staff across 30 countries and is listed on the Oslo Stock Exchange (Oslo Børs: SNI). The main subsidiaries of the Company are:
Stolt Tankers operates the world's largest and most sophisticated global fleet of deep-sea, regional, coastal and inland parcel tankers, providing safe, reliable, high quality transportation services to the world's leading manufacturers of chemicals and other bulk liquids.
Stolthaven Terminals' global network of state-of-the-art terminals provides high quality storage and distribution services for chemicals, clean petroleum products and gas to customers worldwide.
Stolt Tank Containers is the leading global provider of logistics and transportation services for door-to-door shipments of bulk-liquid chemicals and food-grade products.
Stolt Sea Farm is one of the world's most advanced high-tech aquaculture companies, specialising in the production of high quality turbot, sole, sturgeon and caviar.
Stolt-Nielsen Gas invests in opportunities in LPG and LNG shipping and distribution.